Landscaping Stones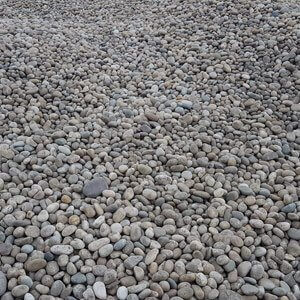 Landscaping with stones is a beautiful option which also helps in dealing with draining issues in your garden and yard. From retaining walls to walkways and borders, landscaping stones provide versatility and style in a number of colors. Here are just some of the ways you can incorporate a variety of stones into your landscape drainage designs to prevent damage created by pooling water.
Landscape Drainage Issues
Water pooling on your property is not just an annoying eyesore. It can also damage plants and flowers, seep into the foundation or basement of your house, as well as become a breeding ground for mosquitos and other troublesome insects. There are many ways to channel water through your landscape, but the most aesthetically pleasing options are using beautiful, natural stone to build retaining walls and other drainage structures.
Stone Landscaping Features
Another elegant landscaping option is a stone pathway. These structures create movement and interest in your design, weaving through gardens, shrubs, and trees. Stone pathways are functional as well as aesthetically pleasing, however. Well-placed stones will encourage drainage throughout your landscape and are resistant to weeds and other plant growth as well as gradual shifting.
Types Of Rocks
Washed Rocks
Washed Rock is a natural grey colour with highlights of dark grey, brown, and tan. It is most commonly used in dog runs or as a roofing material. The various washed rocks available are
PEA GRAVEL (3/8") - 10MM
WASHED ROCK (3/4") - 20MM
WASHED ROCK (1" 1/2") - 40MM
FIELD STONE 1" - 2"
SCREENED ROCK (1")
ROUND ROCK(1")
BOULDERS
CLASS 1 RIP RAP
WASHED ROCK (2")
WASHED ROCK (6" - 8")
FIELD STONE 2" - 4"
Rainbow Rocks
Montana Rainbow Rock is a round rock. It is available in several colours including, pinks, red, blue, green, purple, grey. It is highly preferred for low maintenance areas. The various options available are
MONTANA RAINBOW ROCK 3"
RAINBOW ROCK (3/4") - 20MM
MONTANA RAINBOW ROCK 6" - 8"
ALBERTA RAINBOW ROCK
Decorative Rocks
Decorative rocks have become a staple in landscaping of our houses because of its durability and beauty. A large scale variety of decorative stones gives a choice to for homeowners to find decorative rocks that will bring their property to life. In various sizes ranging from gravel to huge boulders, decorative rocks can be used in a large number of ways. The various options available are
RED SHALE 2"
MIGHTY WHITE
LIMESTONE 3/4"
LIMESTONE 3" - 5"
LIMESTONE - MIDNIGHT GRAY
RUSTIC 2"
SANTA FE LAVA ROCK
OKANAGAN PEACH 3/4"
OKANAGAN PEACH 1"
OKANAGAN PEACH 2"
BLUE GRANITE (3")
RUSTIK 4" - 6"
LIME STONE 2"
RUSTIC
NORTHERN RED STACK STONE
GREY STACK STONE
CORNER STACK STONE
STARTERS STACK STONE
CHARCOAL STACK STONE
RUSTIC STARTER STACK STONE
RETAINING WALLS
PAVING STONE
COBBLE STONE
CAPS
DOUBLE HOLLAND
SINGLE HOLLAND
RUSTIC HOLLAND
BUFF DOUBLE HOLLAND
RED HOLLAND
SLABS
EXPOSED ROUND SLABS
SIDEWALK BLOCKS
RED SIDE WALK BLOCKS
CHARCOAL SIDEWALK BLOCKS
SMOKEY WHITE LIME STONE
RUSTIC 3"
RUNDELL 3/4"
RUNDLE 2"
LIMESTONE 3/8"
RED LAVA ROCK
SUNRISE LAVA ROCK
BURNT LAVA ROCK
BLACK LAVA ROCK
STEP STONES
FLAG STONE
RUNDLE FLAG STONE
RUSTIC FLAG STONE
CONTACT A LANDSCAPE SUPPLY STORE
When looking to purchase stones to build a variety of drainage-promoting landscaping structures, consulting a professional landscaping supply company is your best option. They offer a number of stone types, styles, and sizes at competitive prices. These knowledgeable landscaping experts can recommend the best type of stone for your project, as well as order and deliver your materials to your home quickly and effectively.
ABOUT US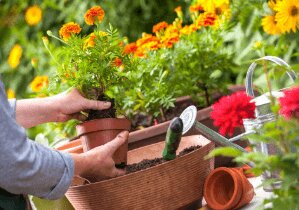 Pursue our website to know more about our stones! All our work is done as per the rules and sub-rules set by Canadian law!"
Read More